Wishing you a wine-filled Passover and a chocolate-filled Easter. 🍷🍫
WHAT'S INSIDE ✍️
Issue #230 (April 5th, 2023)
Figma for UX writers + plugins galore

ChatGPT for productivity

Non-native UX writers

UX newbie corner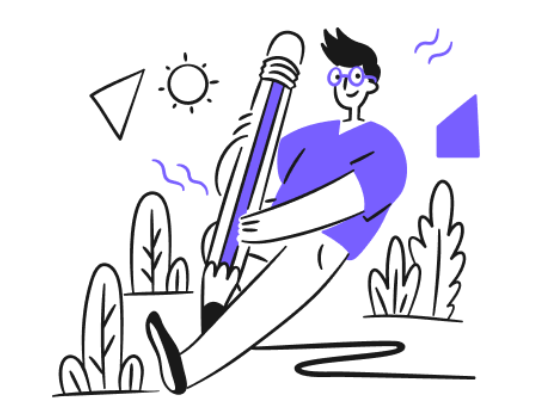 📐 The fine folks at Frontitude have put together a collection of insights and tips for UX writers using Figma. Top shortcuts, new features, and more.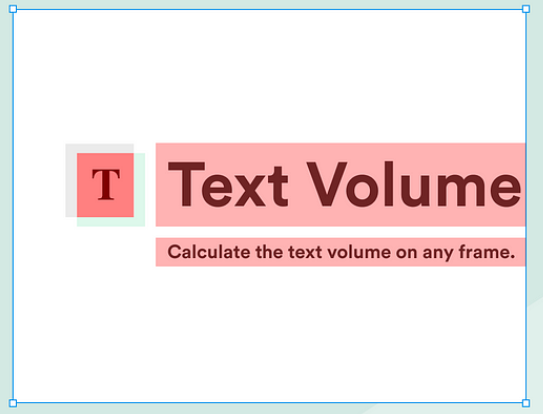 🔌 "Please, sir. I want some more … Figma plugins." MORE? Sure thing—here are some of the top plugins for anyone working with text in Figma.

Figma plugins for editors (8 min)

MICROCOPY BITE 💬
Adding a bit of extra info near a button can be effective. But this seems like information overload.


PILLARS OF COMMUNITY 🏛
Community answers to trending topics. Join the conversations below.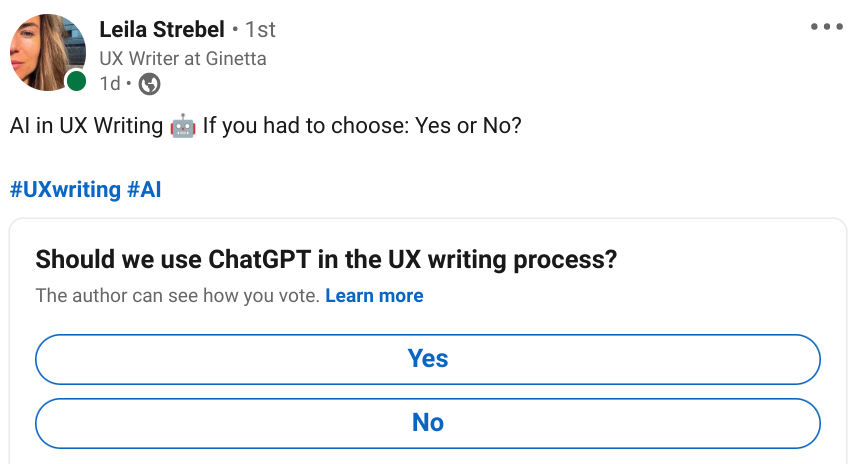 UPSKILL: ONLINE EVENTS 📚
What are you doing next Thursday? How about the Thursday after that, and after that! Hopefully, you'll be joining us for these great online events.
PORTFOLIO 🖌
Looking for a portfolio with pizzazz? Check out this excellent site by Roxana Shirazi, a Houston-based UX writer.
JOBS 💼

Aye, the Renfrewshire Council in Paisley, Scotland is keekin fur a Lead Content Designer tae jyne th' gang. 🏴󠁧󠁢󠁳󠁣󠁴󠁿
They're open to various flexible working arrangements. Or, work on-site and enjoy Glasgow's 365 days of sunshine… per decade. 😜☔

Check out more positions on the job board.
SHARING IS CARING 🤲

Have something you think would be a good fit for our newsletter?
Share an article, portfolio, microcopy example, event, or another resource with the UX Writing Weekly team — we may just feature it next week!
VOX POPULI 🗣️
Join our online communities, and take part in the discussions and debates that are shaping the field.
Enjoying UX Writing Weekly? Share it with your UX besties.
See you next week!