Great articles for junior UX writers this week. That, and the ChatGPT bible verse you don't want to miss!
Pro tip: open Medium articles in incognito mode if necessary. (Or you could pay for it I guess. 🤷)
WHAT'S INSIDE ✍️
Issue #218 (Jan 11th, 2023)
How to ace take-home assignments

Dealing with imposter syndrome

Getting a "yes" from your PM

Free AI writing event
ARTICLES 🗞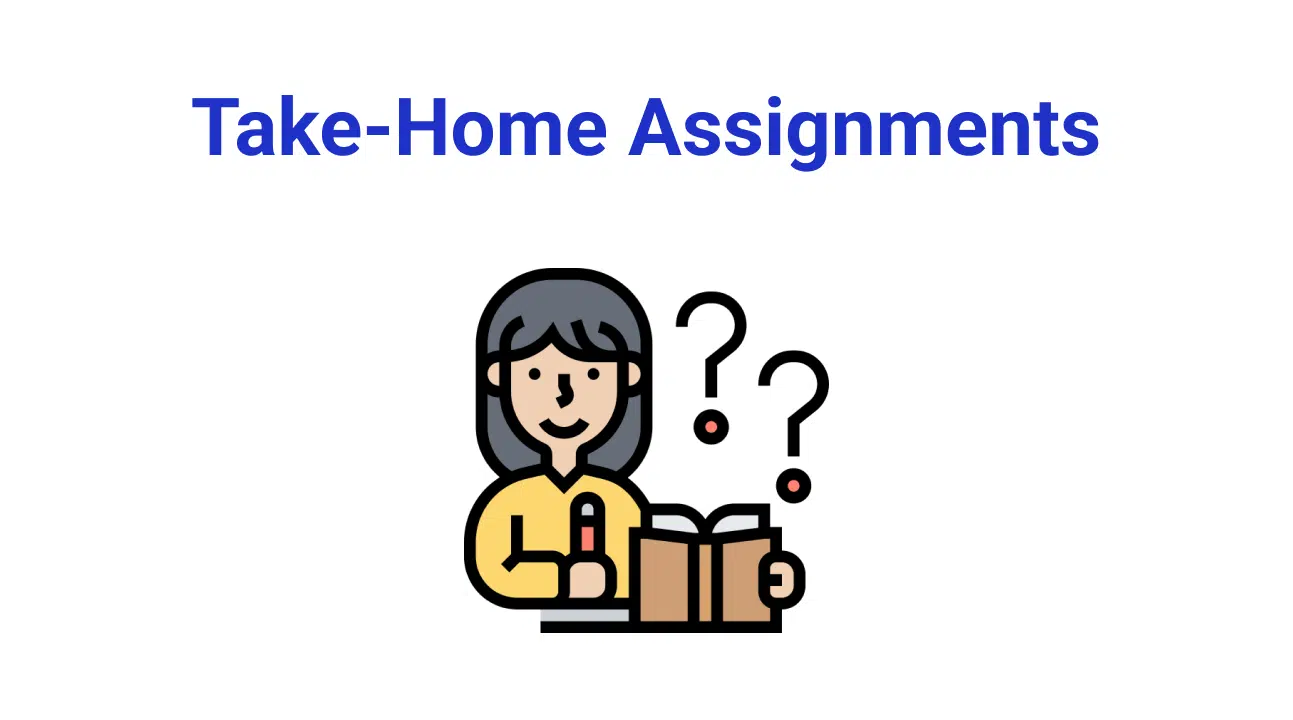 ✍ UX writing interview take-home assignments: love 'em or hate 'em, if you want to land a job, you're going to have to do one.
In this article, you'll learn what hiring managers from Wix and Quantive look for in applicants' responses, and you'll get a practical approach to tackling any take-home assignment.
How to Ace UX Writing Take-Home Assignments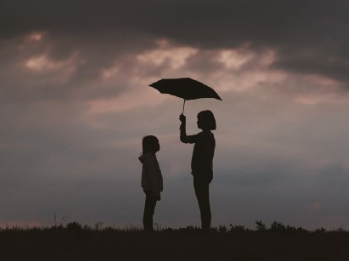 😨 So you nailed that take-home assignment, and it's day one in your new job ... and here comes the impostor syndrome! No worries—stamp it out in three steps.
MICROCOPY BITE 💬
This YouTube pop-up could be clearer. What am I confirming here?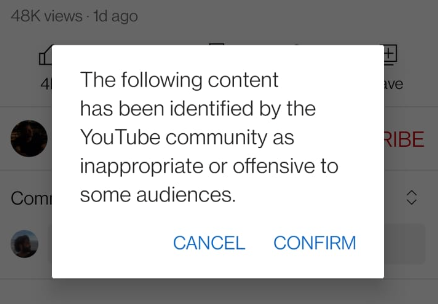 PILLARS OF COMMUNITY 🏛
Community answers to trending topics. Join the conversations below.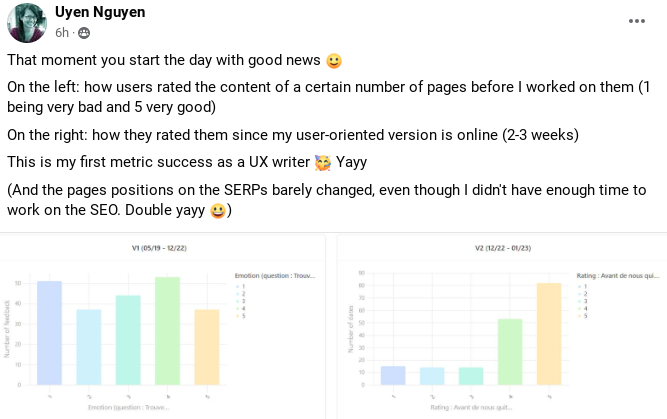 UPSKILL: EVENTS & WORKSHOPS 📚
Free AI event:
Everybody's talking about AI. But what can it really do for you as a writer in a tech company? Come find out! Join Yuval and the gang for a special event. We'll talk about using AI for:
Content for websites and apps

Building user personas

Analyzing user data

Content marketing and more
Generative AI for Writers in Tech (Free online event) (Jan 16th)

UX Writing Hub event:
This event will explore the basics of accessibility (the super practical aspect of inclusion that has clear application in UX writing) with practical examples and resources. (Jan 19th)
Inclusive UX Writing: Beyond the Basics

Free Figma workshop:
The Figma Happy Hour is back! Join us Monday, Feb. 6th, and sharpen your skills in this free live workshop. Spaces fill up fast, so sign up now.
PORTFOLIO 🖌
Monica Alegre is a Bay Area-based UX professional with a stellar portfolio. Check out her work, and even roast her if you like!
JOBS 💼
UX writing isn't an exact science, but that doesn't mean you can't work there. Huh? Oh … Exact Science, the biotech company battling cancer, is hiring a UX writer. (USA, remote)

Folks, we're not even gonna pretend to know what ZEPETO is all about. It's some kind of metaverse thing—and there are legs. They're hiring a UX writer if you're up to the challenge. (Los Angeles, remote)
More new positions from around the globe are on the job board.
VOX POPULI 🗣️
Join our online communities, and take part in the discussions and debates that are shaping the field.
Enjoyed UX Writing Weekly? Share it with your UX besties.
See you next week!