Yesterday was the summer solstice (the longest day of the year) in the northern hemisphere — so happy summer! And to all of our Australian friends …
🙃 ǝɔıʇsןos ɹǝʇuıʍ ʎddɐH
WHAT'S INSIDE ✍

Issue #189 (June 22nd, 2022)
UX collaboration

Spice up your headlines

UX tips: from Muhammad Ali to Frank Zappa

Everybody gets an apostrophe!
ARTICLES 🗞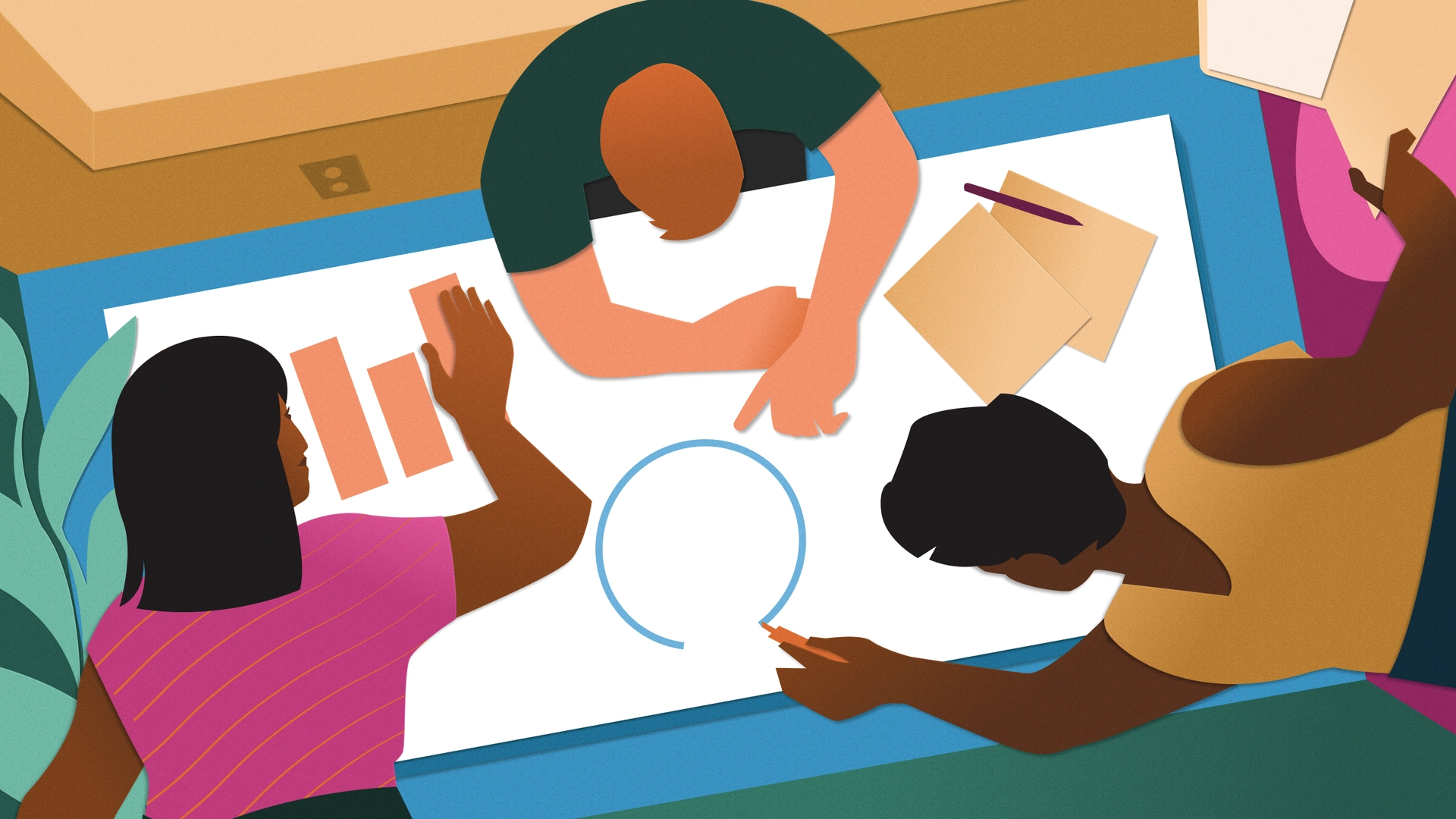 🧑‍🤝‍🧑 A writer, designer, and researcher walk into a bar product team meeting. Will they collaborate in harmony or be at each other's throats? Indeed's Tara, Alissa, and Anita give you their perspectives on successful cross-discipline UX collaboration.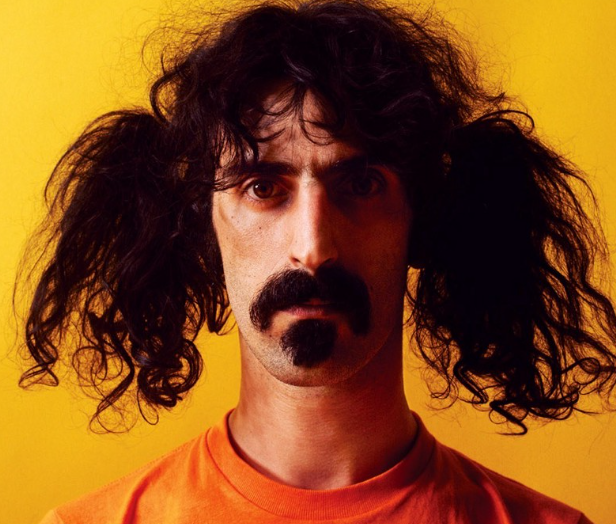 🥊🎸 Who doesn't love a good A–Z list, especially one with famous quotes turned into UX advice? Ali, Bowie, Churchill, and all the way to Zappa.
MICROCOPY BITE 💬
Back in January, we featured the microcopy below from the messaging app Signal.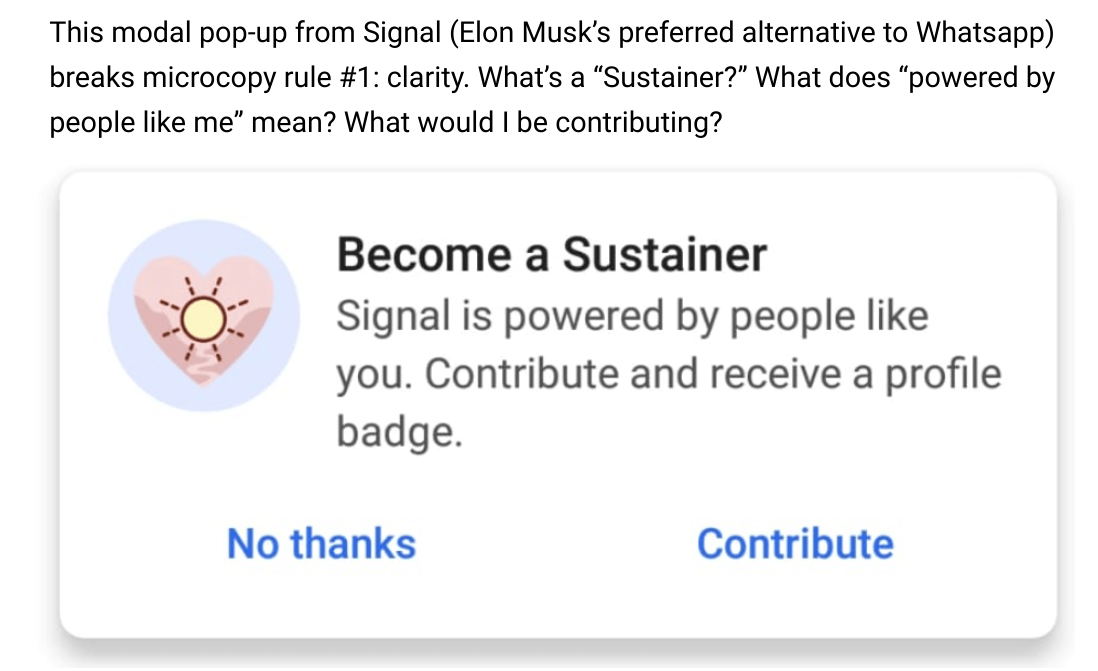 But Signal has now updated this text: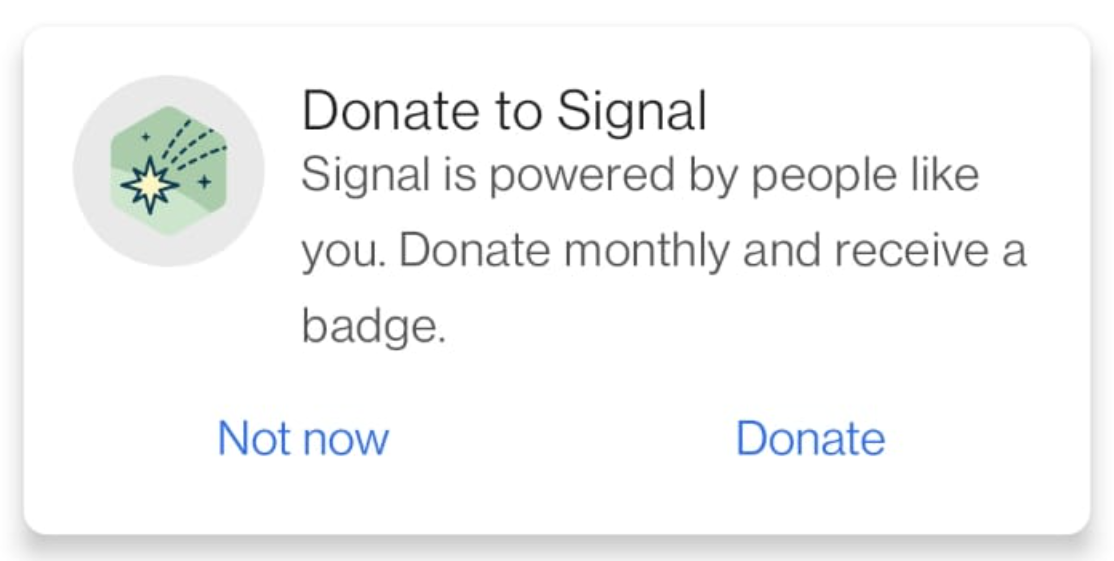 Now the question is, was there an increase in conversions?
PILLARS OF COMMUNITY 🏛
Community answers to trending topics. Join the conversations below.



UPSKILL: PODCASTS 🎙
Looking to land the UX writing gig of your dreams?

Founder & CEO of Career Strategy Lab Sarah Doody is here to help!

UX Writing To Boost Your Career
PORTFOLIO 🖌
Erika Wang is a UX Writer whose portfolio features projects from Wish, Amazon, and a choose-your-own-adventure game she created on her own!
KICKS 'N' GIGGLES 😆