WHAT'S INSIDE ✍

Issue #177 (Mar 30th, 2022)
Navigating interviews

UX writing lessons from Hogwarts

Break into freelance UX writing

"Super" UX lessons from your favorite plumber
ARTICLES 📰
🚢 Many thanks to Andrew Astleford for both participating in our recent mentors panel on UX writing/content design interviews and for putting together this article of helpful insights! If you're sweating the interview process, don't miss this one.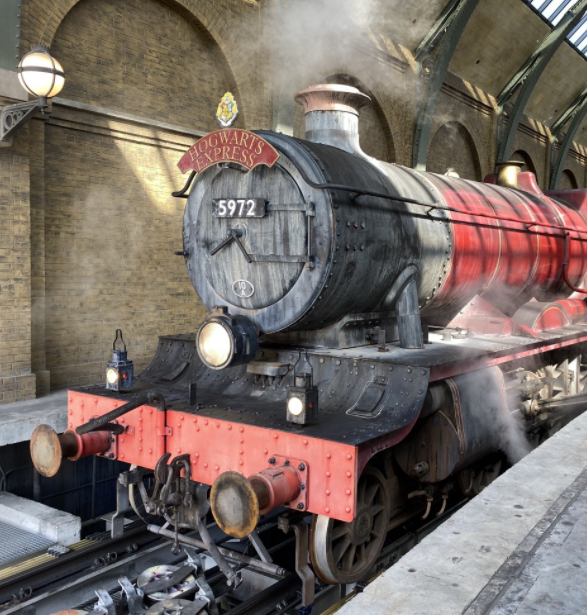 🧙‍♂ UX writing lessons are all around us. Charge full steam ahead to Platform Nine and Three-Quarters for some magical lessons on invisibility and more.
⚙ Here at the Hub, we love a great low-code or no-code tool. This article explores the enormous potential of these tools for UXers and lists some common popular use-cases.
MICROCOPY BITE 💬
Really appreciate the parenthetical "your time" in this scheduled maintenance message.


PILLARS OF COMMUNITY 🏛
Hot topics and trending posts from community members. Join the conversations below!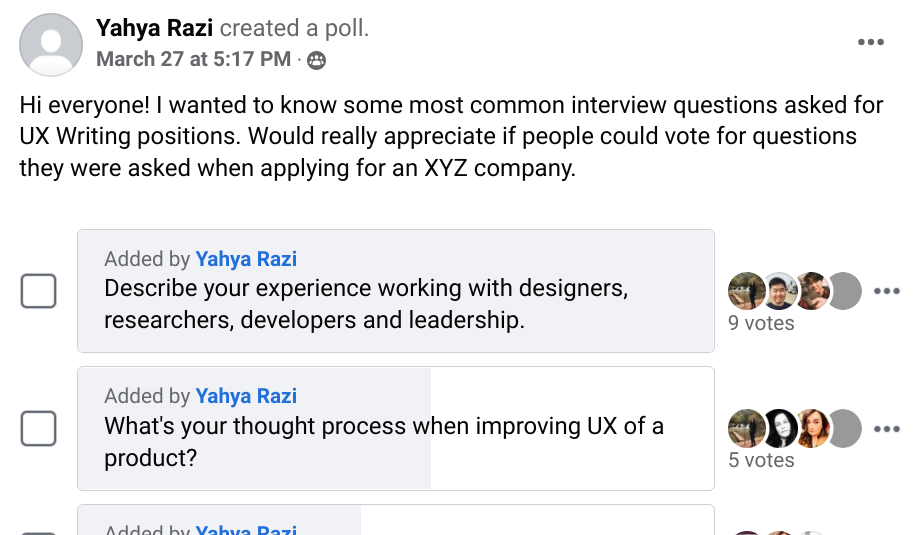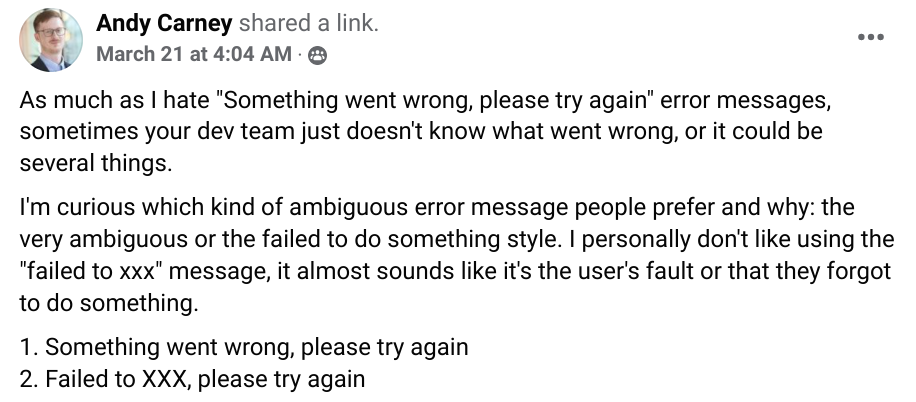 UPSKILL: LIVE EVENTS & MORE 📚
Podcast:
One of the most recurring questions we hear from newbies is, "how do I break into freelance UX writing?" After freelancing for brands like Spotify, Minecraft, and Tommy Hilfiger, Juan Buis shares his journey including the pros and cons of freelancing and the challenges of being your own boss.
How to nail it as a freelance UX writer with Juan Buis
Workshop:
If you're looking to break into UX writing, don't miss our upcoming workshop together with Smashing Magazine! Four live sessions will cover UX writing basics between May 18–26.
The Fundamentals of UX Writing Workshop
Free live event:
Get useful tips on crafting engaging experiences for screen reader users and why web semantics is essential for content UXers in general.
Screen Readers and Content Experience (FREE event, April 14th) 👈
UX WRITING ACCELERATOR 🚀
Does your company need help establishing a UX writing/content design practice?

Have a copy or content problem you need a writer to solve?

Join our UXWA accelerator program and work with our talented UX Writing Academy students.
PORTFOLIO 🎨
From Volkswagen.es to a killer personal project, UXWA alumna Lucía Alcayde's portfolio hits the Goldilocks zone: not too much, not too little.