WHAT'S INSIDE ✍️
Issue #231 (April 12th, 2023)
ChatGPT use cases

Intro to conceptual UX grammar

Default options for better UX

AI Tom Brady has a potty mouth
ARTICLES 🗞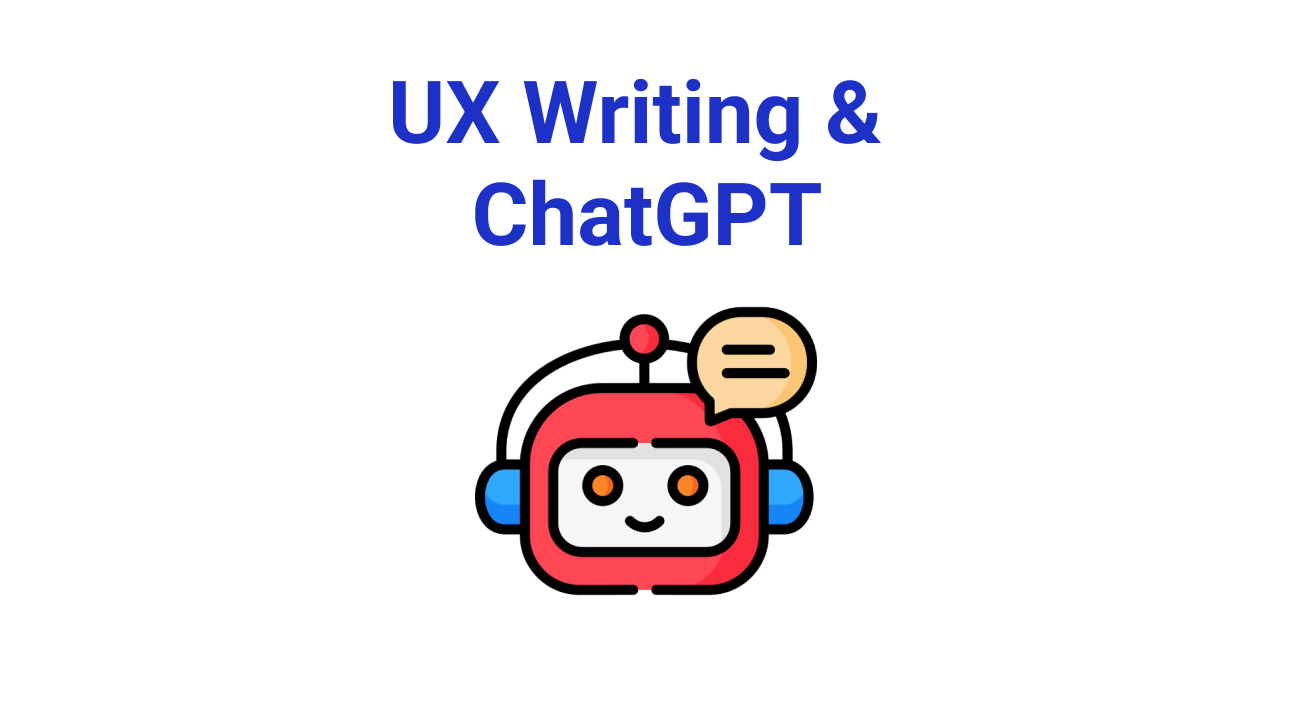 🤖 How does ChatGPT fit into a UX writing practice? More than just copy/microcopy generation, we can use it for ideation, inspiration, and brainstorming.
Check out tons of use cases, including ones for research and design: usability testing, competitor analysis, generating user flows, and so much more.

Leveraging ChatGPT in UX Writing (6 min)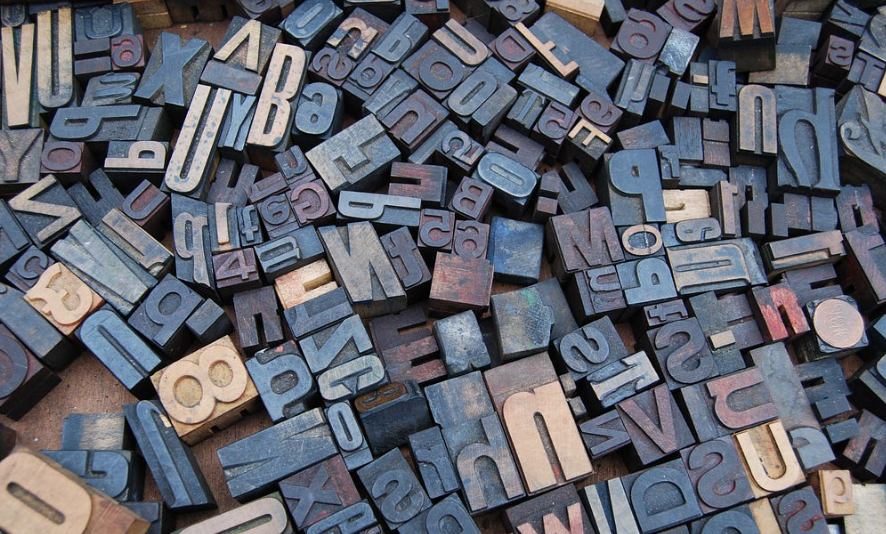 📋 Here's an intro to conceptual (or UX) grammar: an approach to organizing digital products according to the concepts users need to understand how the product works. (5 min)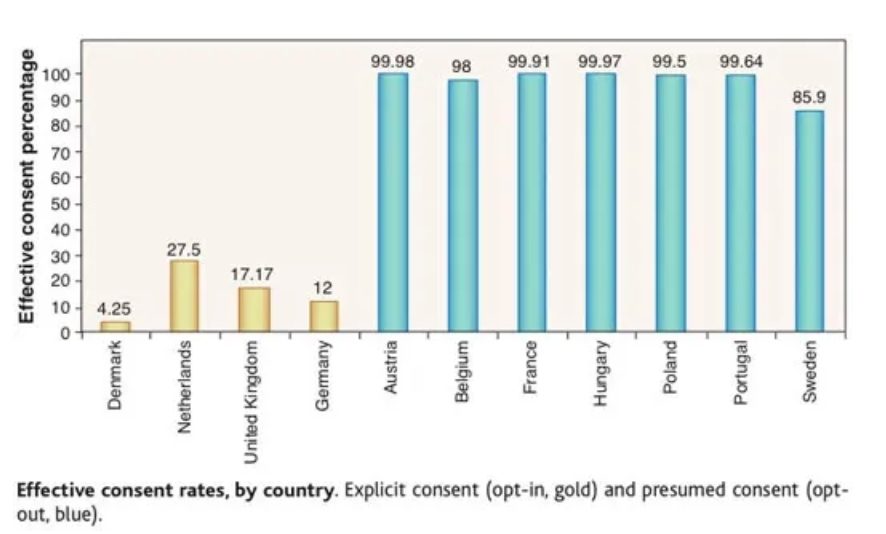 🫀 What UX lesson can we learn from organ donor rates among E.U. countries? That default settings matter. Help users and businesses meet their goals with these practical tips. (5 min)
MICROCOPY BITE 💬
Take a few seconds and try to make sense of this drop-down menu for sorting files.
Which is it: last opened, or newest first? Turns out, the "Newest to oldest" selection isn't about how new or old the files are—it's how recently they were opened.
The confusion is from the difference in meaning between "newest" and "most recent." A case of poor language leading to a confusing user experience.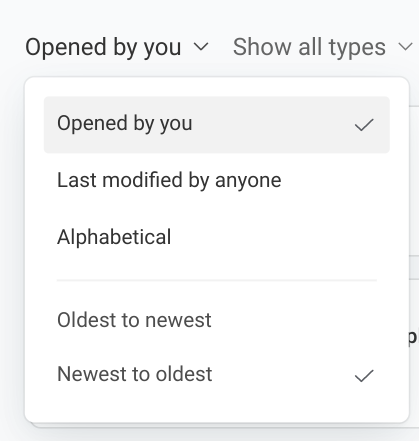 PILLARS OF COMMUNITY 🏛
Community answers to trending topics. Join the conversations below.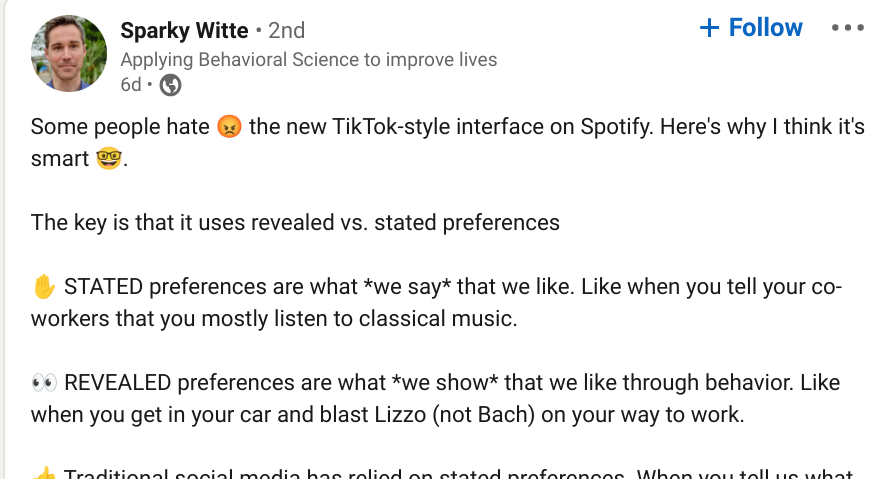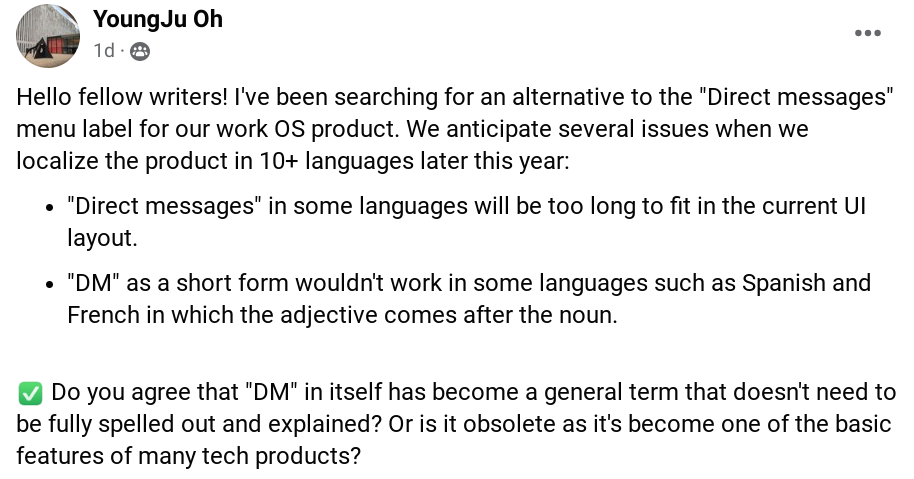 UPSKILL: LIVE EVENTS 📚
What are you doing Thursday? How about the Thursday after that, and after that! Hopefully, you'll be joining us for these great online events.
PORTFOLIO 🖌
Excellent site and portfolio by Aeesha McOseni, a Franglophone Content Designer based in Benin. Check out some of the great design decisions, like having the "Schedule a meet" button front and center.
THIS WEEK IN AI 🤖

After Italy's ChatGPT ban, we wondered if other countries would follow suit. Now, the Biden Administration Weighs Possible Rules for AI Tools Like ChatGPT.
Meanwhile, China's Alibaba to roll out ChatGPT rival, because of course it is.
In Kuwait, an AI-generated newsreader made its debut, threatening yet another profession.
And in the creepiest AI story this week, an AI version of famed quarterback Tom Brady gave an hour-long standup routine. It's impressive, but it's also incredibly vulgar. 🙊💩 You've been warned.
Finally, one of the biggest improvements in GPT-4 is its ability to generate text in languages other than English. So, will it impact localization? Yes—yes, it will.
"GPT-4 is capable of generating highly accurate translations in multiple languages, as well as providing context-aware localization services."
SHARING IS CARING 🤲

Have something you think would be a good fit for our newsletter?
Share an article, portfolio, microcopy example, event, or another resource with the UX Writing Weekly team — we may just feature it next week!
VOX POPULI 🗣️
Join our online communities, and take part in the discussions and debates that are shaping the field.
Enjoying UX Writing Weekly? Share it with your UX besties.
See you next week!