WHAT'S INSIDE ✍️
Issue #217 (Jan 4th, 2023)
Re-examining 2022 predictions

Newbies: don't give up!

UX writing brainstorming

Log in with Login with … what?
ARTICLES 🗞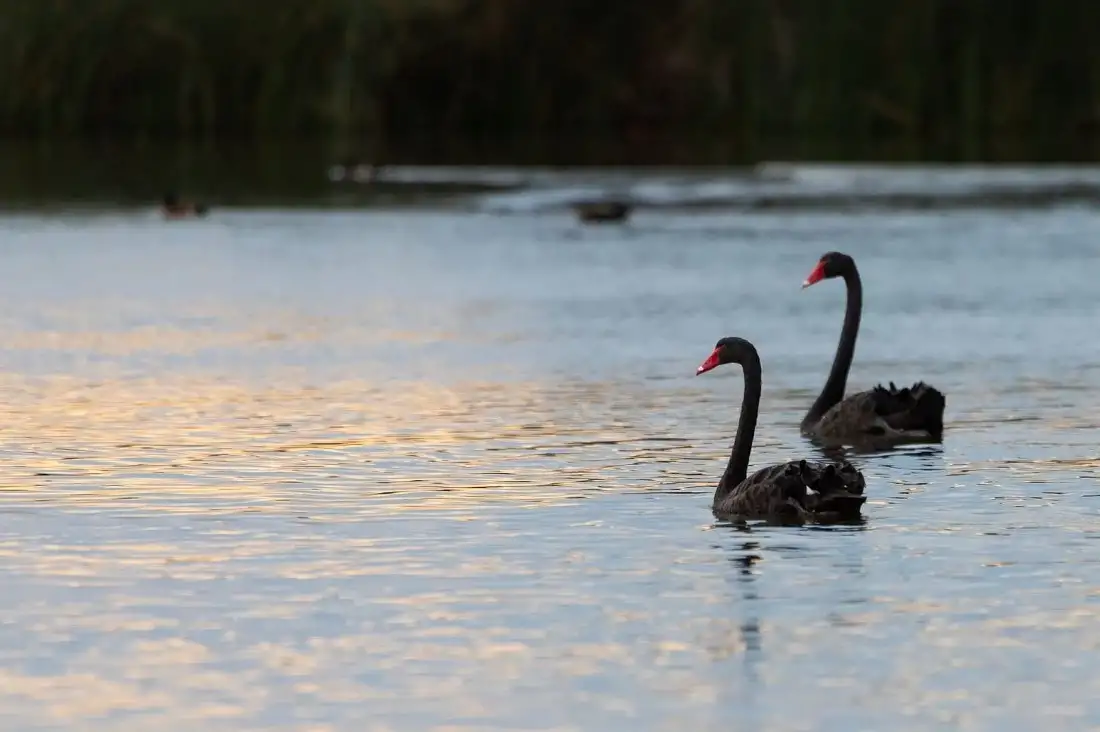 🦢 As one year ends and another begins, we always get a rash of predictions about trends for the new year. But if we re-examine those predictions, do they hold up?
This article grades 2022's predicted UX trends, shows us the importance of predictions in UX research, and gives us some tips on how to improve our own predictions.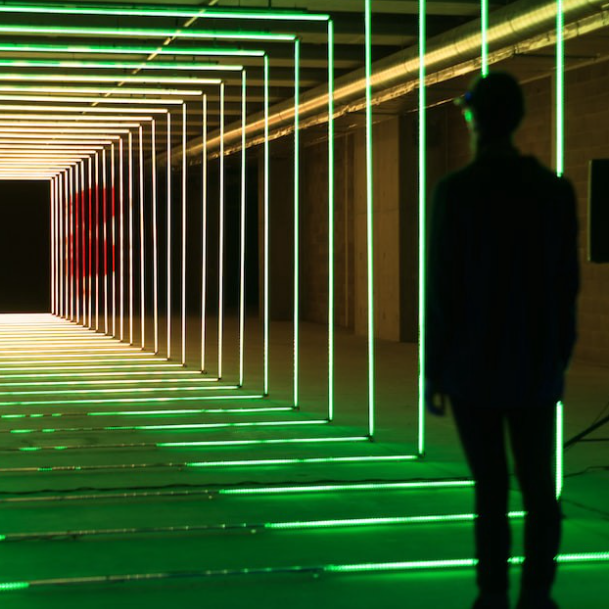 😞 Whether you're a junior designer, writer, researcher, developer, or something else, breaking into a career in tech may seem like a daunting task these days. Here's why you shouldn't give up.

Junior designers, please don't give in
MICROCOPY BITE 💬
Google gets extra "micro" with this pop-up's copy. It's scaled down to be as succinct as possible yet still communicates clearly. (Not include the legal mumbo jumbo down there.)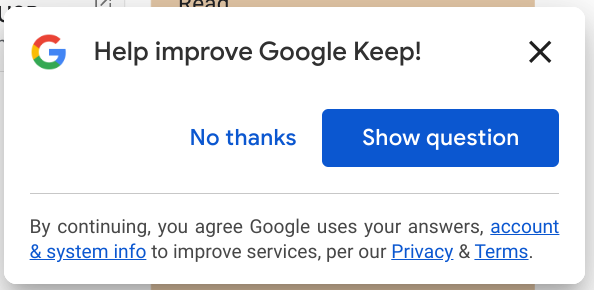 PILLARS OF COMMUNITY 🏛
Community answers to trending topics. Join the conversations below.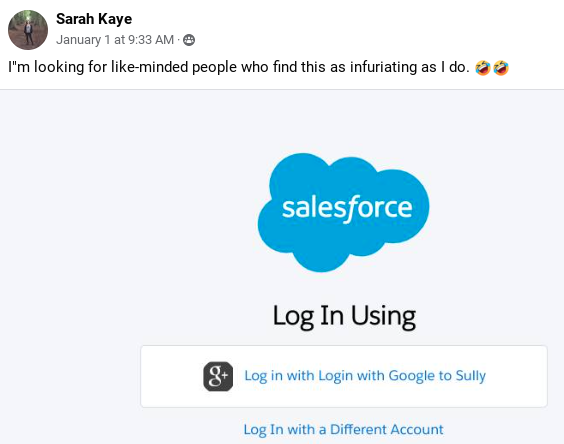 UPSKILL: PODCAST & WORKSHOP🎙
Free live AI event:
Everybody's talking about AI. But what can it really do for you as a writer in a tech company? Come find out! Join Yuval and the gang for a special event. We'll talk about:
Generative AI content for websites and apps

Building user personas with AI

Analyzing user data using AI

Content marketing and generative AI

And more
Generative AI for Writers in Tech (Free online event) (Jan 16th)
Podcast:

In this episode of Writers in Tech, UX designer and writer Sarah Loigge shares how she found inspiration outside of work and overcame impostor syndrome with the help of Star Trek. We cover tools for managing copy and translations, why UX writers should consume as much art as possible, and other interesting topics.
UX Writing Beyond the Interface with Sarah Loigge @ Parkside Interactive
Free live workshop:
The Figma Happy Hour is back! Join us Monday, Feb. 6th, and sharpen your skills in this free live workshop. Spaces fill up fast, so sign up now.
PORTFOLIO 🖌
Say Hello, Hallo, שלום, привет to Berlin-based Maria Revkov, a UX designer who's recently added some writing skills to her tool box. Check out her case studies and drop her a line—she's open to opportunities.
https://www.mariarevdesigns.com/
JOBS 💼
Position Green helps companies build resilient and sustainable organizations. They're hiring a UX Writer, English Language Lead in Malmö, Sweden. Hhybrid)

And here's a wonderful, high-paying opportunity to work on Google's Wear OS, the operating system for its smartwatches. (Hybrid or remote, USA)
More new positions from around the globe are on the job board.
VOX POPULI 🗣️
Join our online communities, and take part in the discussions and debates that are shaping the field.
Enjoyed UX Writing Weekly? Share it with your UX besties.
See you next week!