2022 has been quite the ride:
So what's in store for 2023? Who knows—maybe it'll bring us some chill 2015 vibes.
WHAT'S INSIDE ✍️
Issue #216 (Dec 28th, 2022)
Soft skills for UX writers

The business of UX writing

Creating a "content kit"

This week in AI
ARTICLES 🗞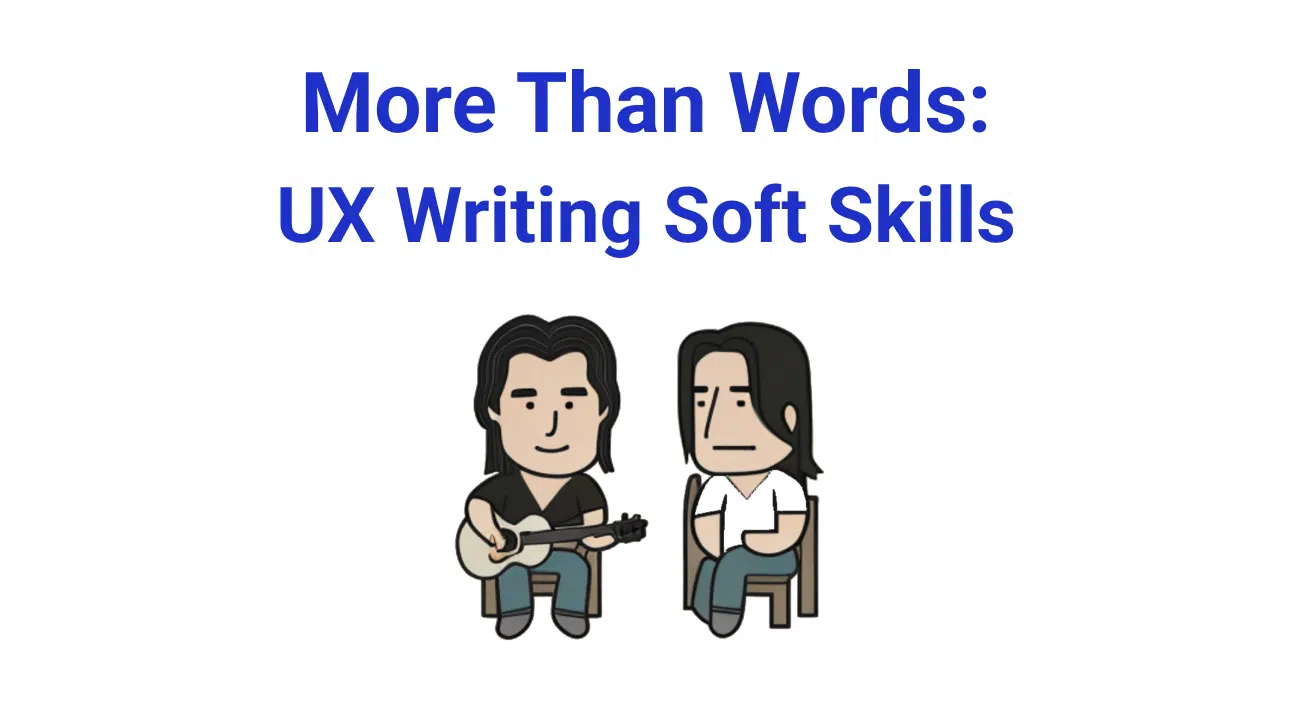 🤝 Head of UX Writing Jenni Nadler leads a team of 65 UX writers at Wix. Now, she's sharing her top five tips for newbies, and they're all about those ever-important soft skills.
This is a must-read article full of sage wisdom and actionable advice. Don't miss it!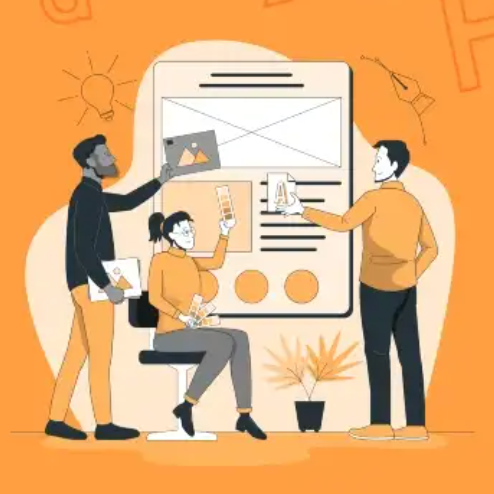 ❌ See how one team turned an error message project into a "content kit" that became a part of their design system.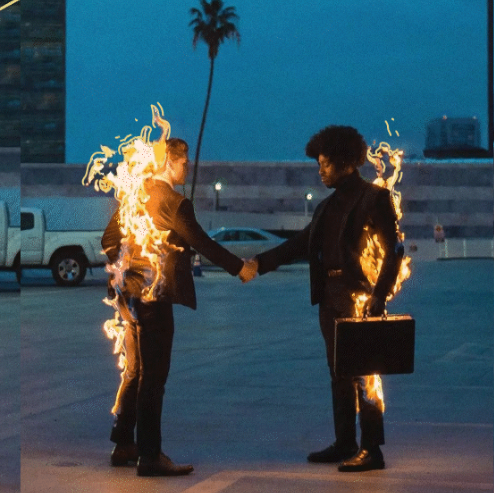 🔥 So what's on the UX horizon for 2023? The UX Collective released its 9th edition of The State of UX report. Change is coming.
MICROCOPY BITE 💬
Nice one, Figma.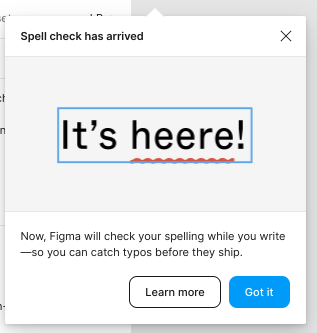 PILLARS OF COMMUNITY 🏛
Community answers to trending topics. Join the conversations below.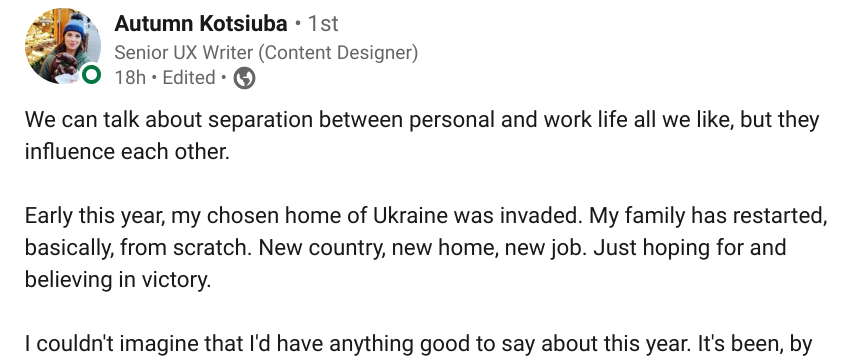 UPSKILL: PODCAST 🎙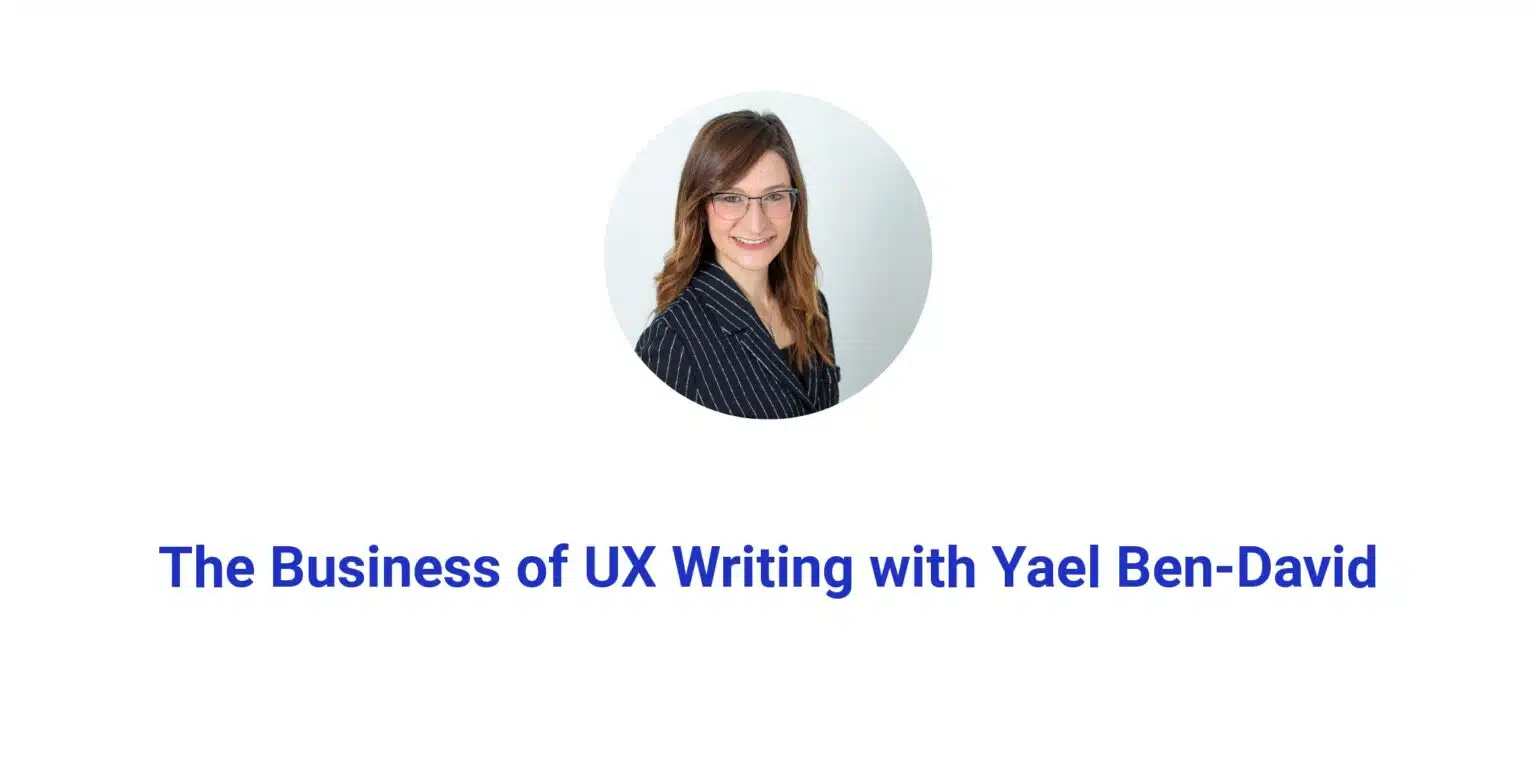 Yael Ben-David took it upon herself to answer one of the most important questions in our field: how can we show the value of UX writing?
In this episode of Writers in Tech, Yael talks about some of the key principles from her new book, including:
How to measure the success of UX writing

Her framework to set goals and find solutions

The increasing demand for specialized UX writers
PORTFOLIO 🖌
Senior Content Designer/UX Writer Lavanyasree S just moved to Sydney. Check out her portfolio with examples of her work at Zoho.
JOBS 💼
Quick, quick! While everybody else is snoozing this week, grab one of these hot new job openings.
CrowdStrike needs an experienced UX Writer who is eager to dive deep into the topic of Data Security and Data Protection. (Remote UK or Ireland)
Aviv wants a UX writer to join their team of UX-Writing specialists on a mission to provide great content for their customers across Europe. (Berlin/Nuremberg/Hamburg)
More new positions from around the globe are on the job board.
THIS WEEK IN AI 🤖

It isn't just your nerdy coworkers who are gushing over ChatGTP. Here are some GTP use cases that major tech companies are exploring.
VOX POPULI 🗣️
Join our online communities, and take part in the discussions and debates that are shaping the field.
Enjoyed UX Writing Weekly? Share it with your UX besties.
See you next week, and best wishes for 2023!