Things are heating up with our talent directory. If you're looking for a new gig, sign up!
WHAT'S INSIDE ✍️

Issue #198 (Aug 24th, 2022)
Nudge nudge, wink wink …

Perfect your elevator pitch

This just in: TikTok is still shady AF

UX Writing Hub in NYC
ARTICLES 🗞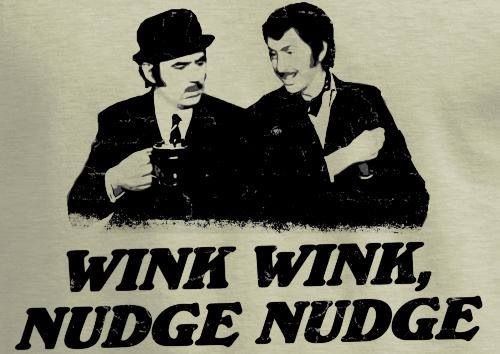 😉 Sometimes we all need a little nudge in the right direction, including while navigating and making decisions in a user interface.
UXWA student Andrea Migliorini shares some valuable UX writing lessons based on the best-selling book Nudge.
MICROCOPY BITE 💬
Overcast.fm is a podcast player and got a bit cheeky with this one. Thanks, Jake Dragash, for the find.

PILLARS OF COMMUNITY 🏛
Community answers to trending topics. Join the conversations below.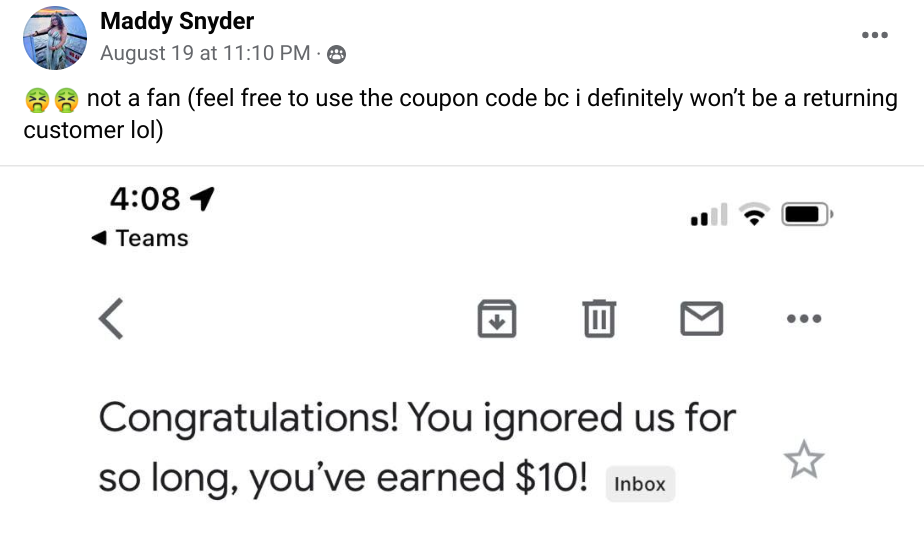 UPSKILL: WORKSHOPS & EVENT 🙋
September is shaping up to be a busy month! Meet Yuval in Berlin, NYC, and online in these events.
Live events:
Keynotes and workshops from UX industry experts in Berlin. Online tickets are still available.
HATCH CONFERENCE (Sep 8th)
UX/product teams and legal departments: do they have "irreconcilable differences" or can they find common ground?
UX Content Design NYC joins forces with the UX Writing Hub to bring you a live panel event on collaborating within legal constraints. Join us live in NYC, or online.
Content Design + Legalese: Creativity and collaboration within constraints (Sep 14)
Workshop:
Curious about UX writing? Join this interactive online workshop and learn what it's like to be a UX Writer for a few hours.
UX Writer for a Day: Online Workshop
JOBS 💼
Wonderful new positions in wonderful cities this week.
Much more on the job board:
PORTFOLIO 🖌

Brian Iniguez is a Bay-area content designer, reader, gamer, and dreamer. Check out his excellent work and Total Brain, a mental health and fitness platform.
https://brianiniguez.com/portfolio
VOX POPULI 🗣️
Join our online communities, and take part in the discussions and debates that are shaping the field.
And if you like our newsletter, share it!
See you next week!