Today's the day: our first UX writing meetup on Twitter Space.

6 PM Israel ~ 4 PM U.K. ~ 11 AM East Coast ~ really really early in Hawaii.
WHAT'S INSIDE ✍

Issue #182 (May 4th, 2022)
Ink thinking for better UX decisions

Spruce up that LinkedIn profile

Landing freelance gigs: FREE live event

Your new word game addiction
ARTICLES 📰
📓 Constructive feedback is critical to professional development. But could the feedback we give to ourselves be the most helpful?
Meet "ink thinking"—a journaling method that harnesses the power of reflection to help you make better UX decisions.
MICROCOPY BITE 💬
Nice copy and feature from Google Docs, though I wonder about using the word "locale." Any other options come to mind?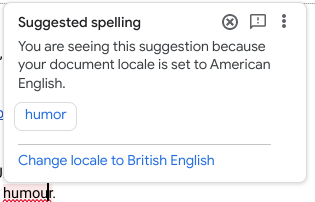 PILLARS OF COMMUNITY 🏛
Hot topics and trending posts from community members. Join the conversations below!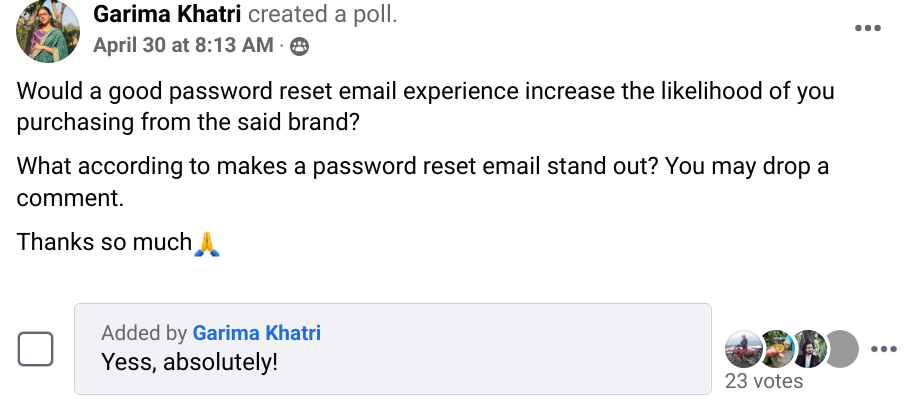 UPSKILL: LIVE EVENTS & MORE 📚
Live event:
Freelance gigs: we all want 'em, but how do we actually land them? Join Slater Katz as she shares her wealth of freelance knowledge in a free live event on Thursday, May 12th.
How to land freelance UX writing gigs
Podcast:
Don't miss this episode of UI Breakfast featuring our own Yuval Keshtcher. From title wars, design systems, resources, and more.
Episode 134: UX Writing with Yuval Keshtcher
Workshop:
Join Yuval together with Smashing Magazine for a 4-day workshop covering the fundamental elements of UX writing.
The Fundamentals of UX Writing Workshop
JOBS 👔
Very special job opportunity this week at Infobip, which is looking for its second UX Writer to help shape products and experiences. Offices in Croatia, Slovakia, and Portugal.

Or, if you're looking for a freelance gig, Scribe is looking for a UX copywriter who's comfortable with tech and enterprise products. Send an email to [email protected].
And as always:
PORTFOLIO 🎨
Need to put together a UX writing portfolio fast?

Check out this stellar example by our friend, and former colleague and student, Emily Shi Lee.
FUN 'N' GAMES 🎲

There's a new daily word game in town, and it makes Wordle seem like ginger beer.
This is Redactle.

Take a Wikipedia entry reduced to just the prepositions and articles, then start guessing one word at a time.
Addictive? Absolutely. Good luck getting any work done for the next while!