Twitter is working on an edit button and it has nothing to do with Elon Musk 😉. Hey Twitter! How about increasing the character limit, thereby encouraging public discourse that is mature, nuanced, and complex? Anyone? Bueller?

This week's edition is brought to you by Writer — get automated brand consistency directly in Figma.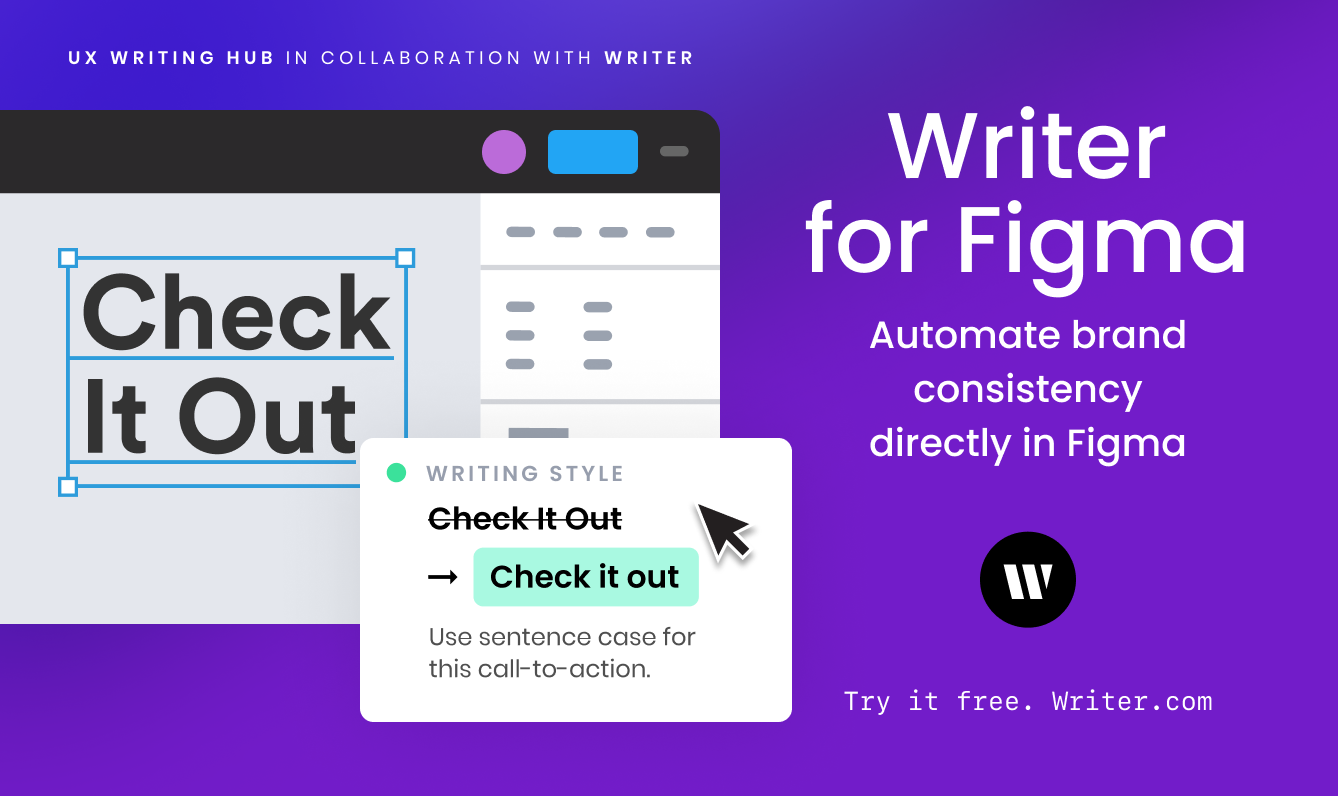 WHAT'S INSIDE ✍

Issue #179 (Apr 13th, 2022)
17 business idioms and their alternatives

Why your design system needs words

Navigating interviews

AI for content teams
MICROCOPY BITE 💬
Special three-part breakdown of a new Chrome feature:
Start typing in the Chrome address bar, and you may notice something new: a "Resume your journey" feature. But does the copy and design here sufficiently communicate the feature?


Only after seeing it a few times did I hover over what turns out to be a button, sparking a default browser tooltip with more info.

Pressing 'tab' a few times does move the focus to the button. But that took a while to figure out.


This is a tricky use case, complicated by the fact that the user's hands are on the keyboard when the feature is introduced. As a thought experiment, what changes might you suggest to increase engagement?
PILLARS OF COMMUNITY 🏛
Hot topics and trending posts from community members. Join the conversations below!



UPSKILL: LIVE EVENTS & MORE 📚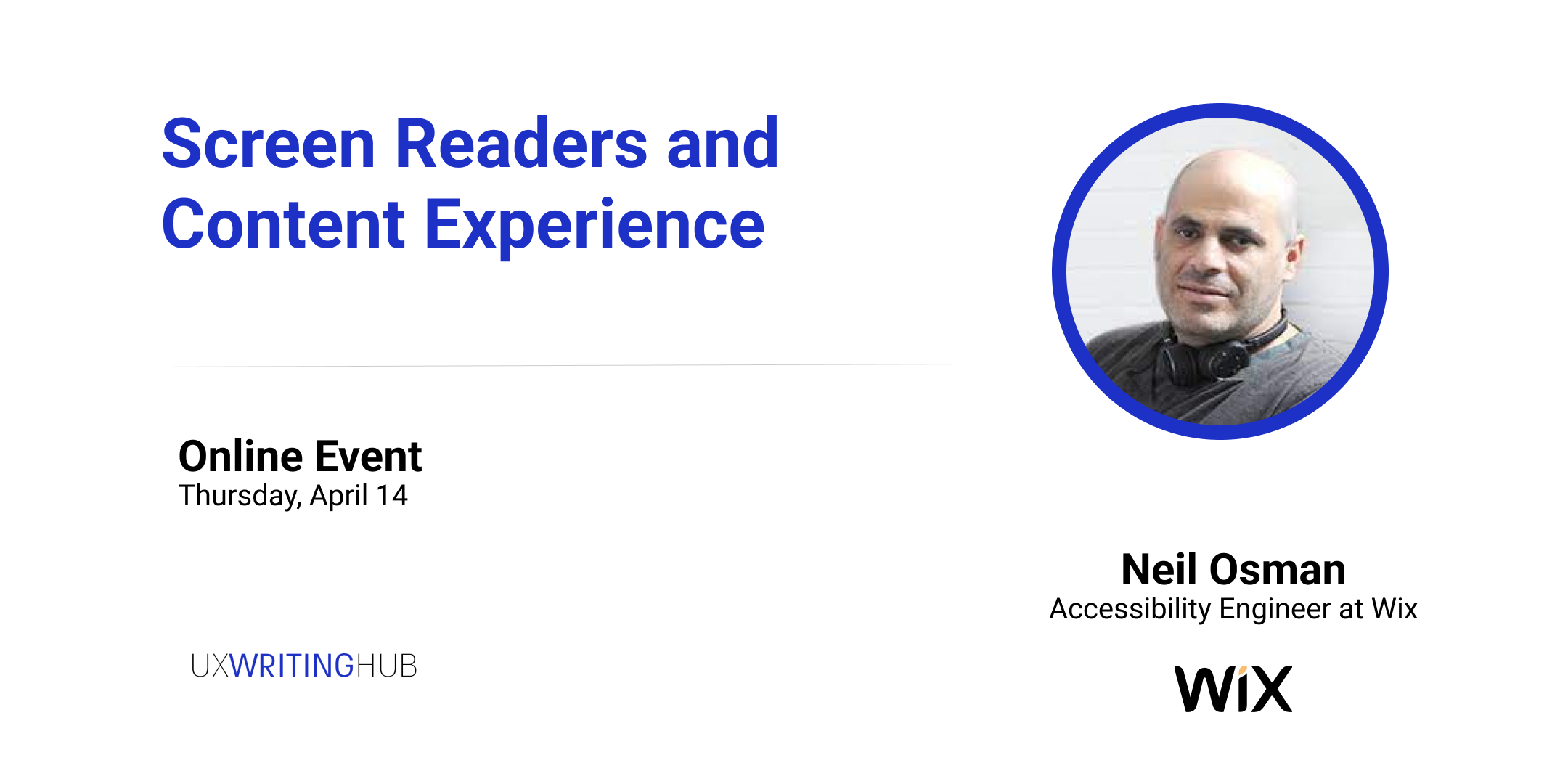 👉 FREE EVENT TOMORROW (Apr 14th):
Join Neil Osman of Wix for a free live event. Get useful tips on crafting engaging experiences for screen reader users and why web semantics is essential for content UXers in general.
Screen Readers and Content Experience
Podcast:
Meet May Habib, CEO of Writer, who joined Yuval for a chat about how AI can help content teams become faster and more consistent.
AI for content design teams with May Habib @Writer

Figma event:
Lots of "Figma for UX writers" content at the upcoming Config. Registration is free!
PORTFOLIO 🎨
A plethora of examples in this well-organized portfolio site by Cheryl Cline, UX Writer.
KICKS 'N' GIGGLES 😂